Hand-painted Furniture & Accessories: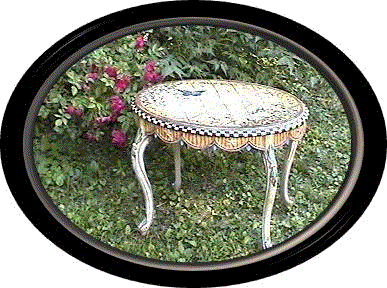 Our exclusive hand-painted furniture & accessories are completely original... no two are ever alike!!
You will find a variety of techniques and designs used from traditional or rustic to romantic and whimsical styles. We could very likely refurbish an old piece from an attic, estate sale, or auction, or perhaps something from a woodworkers shop or unfinished furniture store. Either way, CH Studios enthusiastically works to dream and create a collection of hand-painted heirlooms that are fresh, spontaneous, and personal. The possibilities are endless...
---
Pet Portraits: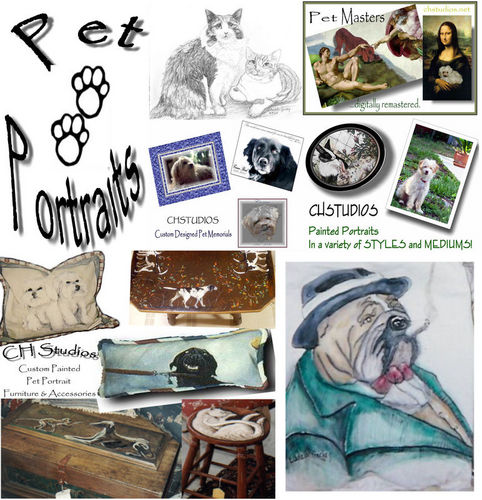 Our popular Pet Portrait page! has some modern twists on pet portrait styles. See our Whimsical, Warhol & Masterpiece Portraits!
---
Photo Restoration: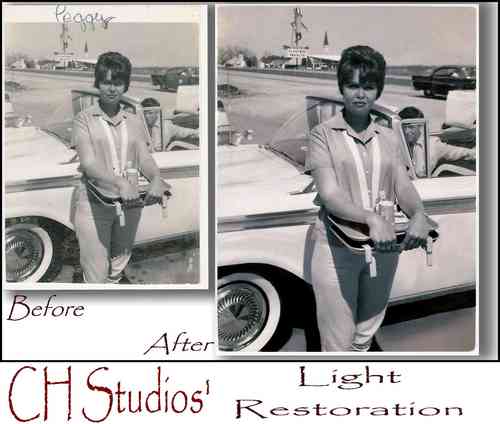 We have three levels of digital restoration of Photos, Keepsakes & Documents.
---
Portraits: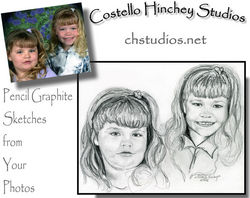 Affordable Portraits from your photos. Great for gifts of all occasions. Coming soon are our Sports Portraits!
---
Photo-to-Art: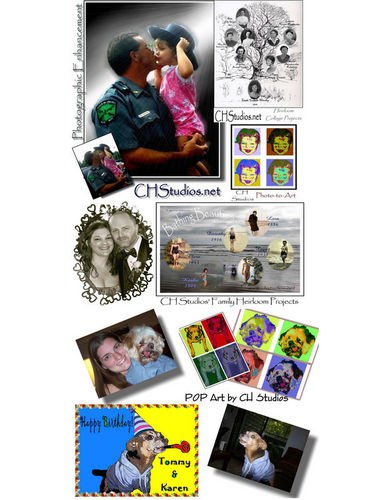 The possibilities are endless...
---
More Commissioned Art: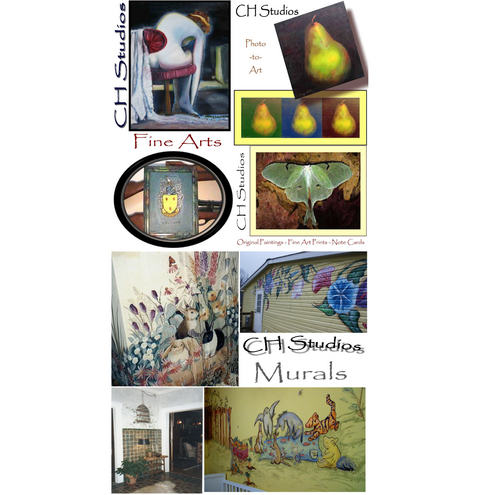 Commissioned Fine Art, Original Paintings all in many styles and mediums.
---
Remember...
Can't decide? Here is a great idea for these one of a kind treasures we offer...
The pieces we showcase are always unique. We feature new and exciting items weekly; therefore, we are certain you are guaranteed to make wonderful discoveries regularly.
Our time-honored creations are sure to fit in today's decorating fashions. We take a look back in time, borrow what is best, and then give it a modern twist... Let us make the difference in your home, office or garden. Select a statement piece and build a room around it.
Email Us!
On that note we welcome you to take a moment and visit CH STUDIOS... and all it's serendipitous possibilities!
---

BOOKMARK OUR SITE!
Or visit back often as we are always adding new items and updating our site.


If you are interested in something particular or you want to be the first to know of a sale... drop us a line...

"SOMETHING
FOR EVERYONE!"
---